Here is a list of some common questions. Just click on the question to display the answer.
LawAccess NSW is the best place to start to resolve your NSW legal problem, as they will be able to provide legal information and a referral to the most appropriate service to assist you. In some cases they may provide legal advice over the telephone.
Phone LawAccess NSW on 1300 888 529.
Community legal centres can give free legal advice to almost everyone who lives in their local area or is looking for advice in an area of law they specialise in. However, due to limited resources, community legal centres often cannot provide further ongoing assistance. Where a centre can help, they usually help people who cannot afford a private solicitor and/or are unable to access Legal Aid NSW.
Many community legal centres have a client intake policy. These are questions a community legal centres will ask a person to help the community legal centre decide whether it is able to assist the person with their legal issue. Community legal centres have this intake policy to ensure they are providing services to those in most need.
For instance, a community legal centre may ask you where you live to ensure that you are in their catchment area. They will also likely ask what area of law you have a problem in to ensure that they are the right people to help you. Some community legal centres will ask questions about the person's employment status or income level.
The answers to these questions may then restrict the service offered. If a person is earning a medium to high income, and action beyond just obtaining legal advice is required, a community legal centre will generally indicate it cannot take the matter further. Referrals to private practitioners will then be made.
Community legal centre services are usually offered for free.
Some centres may charge for costs or disbursements associated with casework. That is, if your case is taken to court, the community legal centre may ask you to pay costs of the matter, such as court filing fees, printing and other disbursements.
Some community legal centres provide fee-based training to organisations and communities to cover the costs of providing the training, such as printing and venue hire.
Generalist community legal centres will usually provide services only to those people who live in their geographic catchment area, though some will see clients who both live and work in their catchment areas.
Some centres only see clients who live in their catchment area as their catchment is quite large and they do not have the capacity to service those who work in their catchment as well.
In exceptional cases, a community legal centre may refer a client to another community legal centre, however this would only occur after the two centres have discussed the matter and have agreed to refer the matter.
Specialist community legal centres provide services to people who live anywhere in NSW. There are some generalist community legal centres that also have a state-wide specialist service, and for legal matters within this specialty area, the generalist community legal centre will provide services to people who are outside of their usual catchment area.
A 'warm referral' occurs where an organisation, such as a community legal centre, has discussed an individual's matter with another organisation, and that second organisation then agrees to consider the matter in more detail and consider whether it is able to assist. Usually the referring organisation will ask for permission from the individual to refer the matter to the other organisation.
There may be a number of reasons why a community legal centre is unable to assist with a matter. These can include:
The centre does not deal with the legal issue in question.
Community legal centres are generally chronically underfunded and unable to meet all demands on their services. If they are unable to assist, they may either refer you to another organisation or place you on a wait list.
Many community legal centres have a client intake policy to prioritise who they can provide services to. The centre may ask a number of questions to ensure they are providing services to those in most need.
There could be a conflict of interest for the community legal centre in dealing with the matter; for example, the centre is representing, or has represented, the other party to the matter. Legal professional conduct rules state that a legal practice cannot represent both parties to a matter, other than in exceptional circumstances. Due to privacy, the centre is unable to provide information on the conflict of interest if it arises.
You may earn too much to qualify for assistance from the community legal centre.
If you have gone back to the centre with the same issue and you were advised that they could not assist you, this is perhaps because the centre believes the matter has been resolved and there is nothing further they can assist you with in relation to that particular matter.
If a person wishes to make a complaint about a community legal centre, they should lodge a formal complaint with the centre directly. Most, if not all, community legal centres have a procedure for handling complaints.
If you are dissatisfied with the outcome of the complaint with the community legal centre, you have two further options:
If the community legal centre receives funding from Legal Aid NSW, you may contact the Manager, Community Legal Centres Program at Legal Aid NSW to make a complaint. 
Ph: (02) 9219 5836
Email: clcprogram@legalaid.nsw.gov.au
You can contact the Office of the Legal Services Commissioner to make a complaint. This office receives all complaints about solicitors, barristers and licensed conveyancers in NSW.
Ph: (02) 9377 1800 or 1800 242 958 (outside Sydney)
If you are ringing from outside NSW about a legal issue which occurred in NSW ring LawAccess NSW on 1300 888 529 as they may be able to assist you over the phone with legal advice or provide you with a referral to the most appropriate service to assist you.
No, they are not the same.
Community legal centres are independent, non-profit organisations that work closely with their local communities to provide a range of legal services. This includes legal information and advice, casework, community education and law reform.
Generally, community legal centres' services are free; in some cases they may charge for costs related to casework or a small fee for community education.
Legal Aid NSW is an independent statutory body providing legal aid and other services to people who cannot afford private lawyers. The majority of their work is in criminal and family law.
If someone needs more than initial advice on their matter, they need to apply for a grant of legal aid. Legal Aid NSW applies a means test when assessing grant applications. This includes looking at a person's income, such as salary or government pensions, and any assets owned by the person. If they are successful with their grant application, a lawyer from Legal Aid NSW or a private lawyer, paid for by Legal Aid, will work on the matter.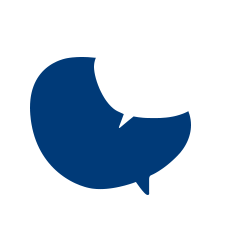 Need free legal help?
Community legal centres help thousands of people every single day with a whole range of issues - housing, fines, family matters, domestic and family violence, and more.
Call Law Access on 1300 888 529 or consult our online directory to find out who to speak to.