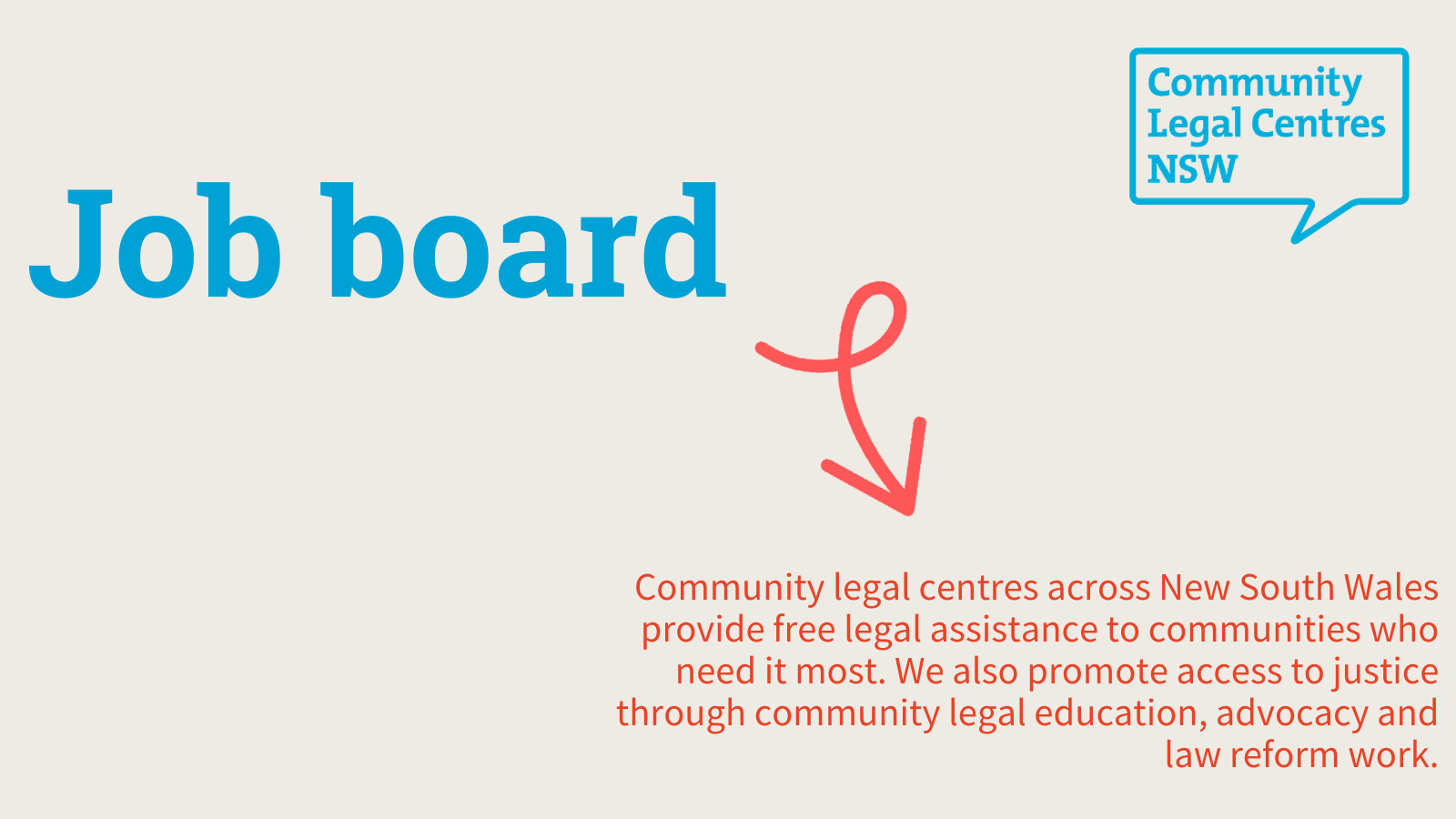 Are you passionate about social justice? Want to make a difference in your community? Community legal centres are independent non-government organisations that provide free legal services to communities across New South Wales.
There are opportunities for lawyers, campaigners, advocates,  administration staff, communications experts, community liaisons, and more.
Please note that we are the peak body for the community legal sector in New South Wales. If you are interested any of the jobs listed here, you will have to apply directly to the organisation hiring. This list is updated fortnightly, so please check the application close dates.
Want to submit a job? Head to Community Legal Centres Australia's Job Board.