The Northern Rivers region is beset by soaring rental prices, social housing issues, a crisis of housing instability and homelessness. Sally Latter, from the Northern Rivers Tenants Advice and Advocacy Service, on why it's time to end no-grounds evictions and transform the housing system.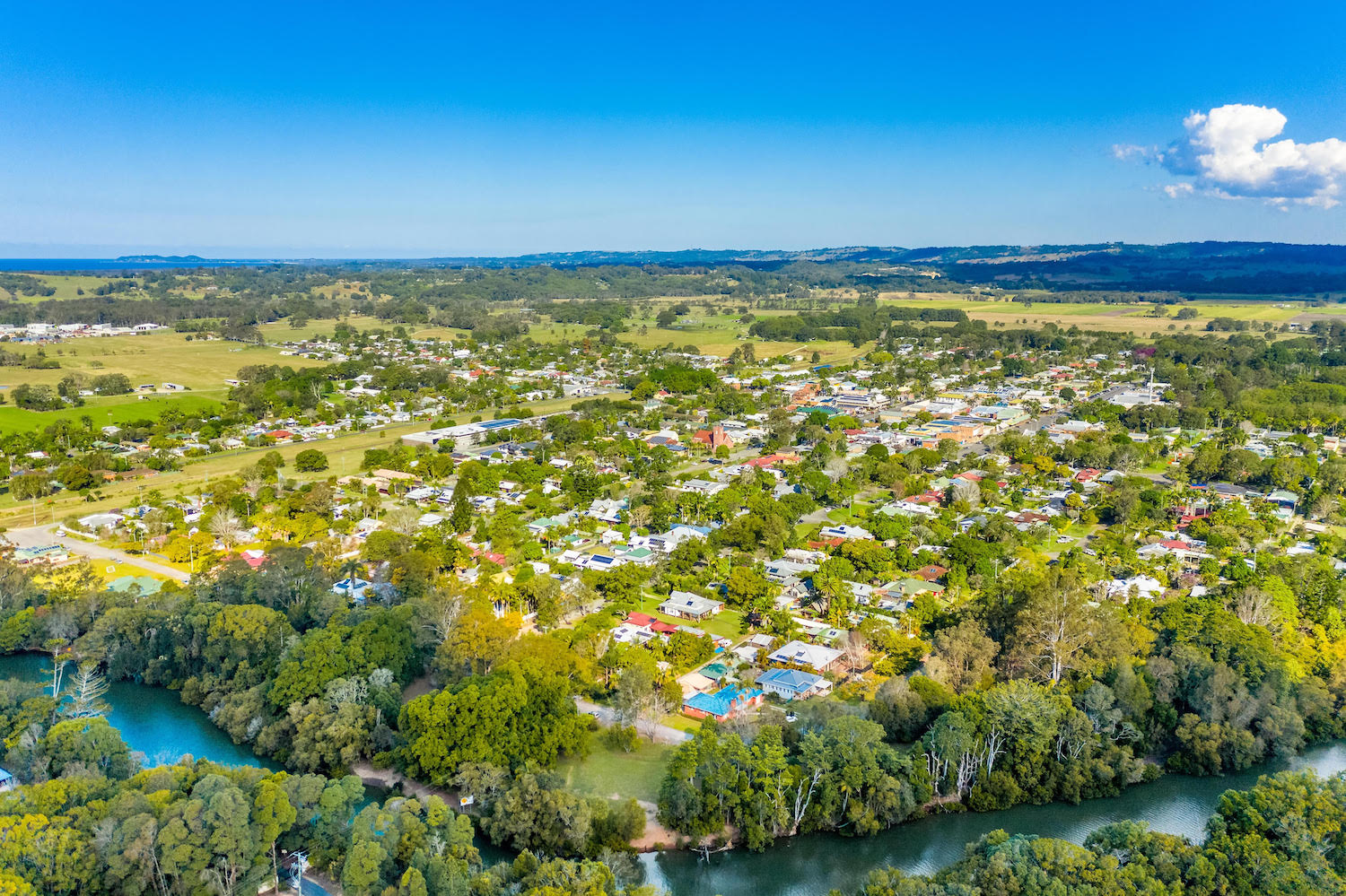 Data recently released by the Real Estate Institute of New South Wales paints a grim picture of renting in regional New South Wales. Vacancy rates are around 3 per cent in Sydney, while a meagre 0.6 per cent of residential properties are vacant in the Northern Rivers. Are you able to tell me about the housing crisis in your local community? Who is most affected?
Housing affordability is an ongoing and serious issue in the Northern Rivers. The problems of housing insecurity and the lack of affordable rental housing in the area have only been highlighted and exacerbated by COVID-19. Housing costs are high compared to the average cost of housing in NSW, and at the same time household income in the region is below average. We have seen a significant increase in clients facing rent increases, with rents up as much as 60% in some cases. Low vacancy rates drive these increases. Finding affordable housing is increasingly difficult in the region and many low-income tenants are experiencing financial hardship or at risk of homelessness.
How did we get to where we are today? What do you think are the short- and long-term drivers of the housing crisis in the Northern Rivers?
The Northern Rivers region has a rapidly growing population and housing development has not kept track with demand. The upward pressure on housing costs is influenced by a range of factors, including increased migration from cities and the withdrawal of holiday lets from the permanent rental market. The region has also not received equitable and sufficient resourcing for community and public housing. Access to the social housing system has been restricted by years of underfunding for those with the most complex needs.  
What particular issues are renters in your community struggling with?
Of tenants who contacted our service for assistance in the past year, 539 were at risk of homelessness. This is a 40% increase on the previous year and shows that in the current conditions, housing instability and homelessness are real and significant risks for tenants in our communities.
In the last year, 103 clients disclosed to our service that they had experienced domestic violence. Many of these people have sought support to terminate their tenancies and access safe housing, but existing domestic and family violence support programs cannot compensate for a lack of affordable housing in the region. Transitioning from short-term accommodation into stable, permanent housing is extremely difficult for women and children affected by domestic violence.
In the last few months we've seen the government drop social security payments like JobSeeker from a liveable rate to below the poverty line. A number protections for renters introduced during the COVID pandemic have also been rolled back. What impact have these changes had on people in your community?
In April 2020, the NSW Government implemented a temporary moratorium on evictions to restrict when landlords could evict tenants due to rental arrears. This moratorium, alongside the social security payments, provided some assistance to tenants struggling to keep up with rent during the pandemic.
The moratorium ended on 26 March 2021, with the government announcing a six-month transitional period. During the transitional period, landlords and tenants may negotiate a repayment plan, and a tenant cannot be evicted due to these arrears if they are meeting the terms of the plan. The protections are limited, and to be eligible tenants must be able to show that they are experiencing financial hardship. However, with employment increasing, this can be difficult to prove, and ongoing rental stress means it is difficult for tenants to get back on their feet.
As the head of a Tenants Advice and Advocacy Service, you've got first-hand experience supporting renters. Are you able to tell us a little more about how the Northern Rivers Community Legal Centre provides a safety net for tenants. What does your average day look like?
The Northern Rivers Tenants' Advice and Advocacy Services helps tenants to navigate housing challenges every day. In today's unprecedented rental market conditions, our advocates work hard to assist tenants with a range of issues – including terminations and evictions, social housing issues, repairs and rent arrears. We spend the majority of the day advising tenants over the phone and advocating for clients in the NSW Civil and Administrative Tribunal. Our service also provides community legal education sessions to ensure tenants are able to understand their obligations and exercise their rights under tenancy legislation.
Let's talk policy and legislative change. What changes would you like to see in the housing and tenancy space to improve the lives of tenants?
Addressing the housing crisis requires a systemic solution, including setting boundaries to increase housing affordability, strengthening (not stripping back) social security measures, and increasing social housing stock.
One small step in increasing security of tenure would be to remove 'no grounds' termination provisions. The Northern Rivers Tenants' Advice and Advocacy Service anecdotally reports increased instances of tenants being hesitant to request urgent repairs, for fear of receiving a no-grounds eviction notice. This is a major cause for concern in our area that experiences frequent natural disasters, including fires and floods. 'No grounds' provisions can be used unfairly, for example in instances of retaliatory action against a tenant who asserts a right to request urgent repairs. Retaliatory evictions are typically very hard to challenge.
'No grounds' evictions can cause households significant stress and undermines the security of a tenancy contract. A forced move leads to emotional stress, upheaval and financial strain. For vulnerable renters, and particularly in areas with low vacancy rates like the Northern Rivers, no-grounds notices increase the risk of homelessness.
Housing advocates have long focused on removing 'no grounds' eviction provisions from tenancy legislation. Renters that feel secure in their housing feel free to 'make a home' in the places they live. This security allows renters to participate fully in their communities, education and work. Without systemic change, inequality in the housing market will only grow, and removing 'no grounds' provisions would be step in the right direction to improve security of tenure for renters in NSW.