Strengthening sex workers' rights, a fairer system for trans people, and a compassionate health-based approach to drug use are all part of Inner City Legal Centre's vision for a just future. By Roslyn Cook, Inner City Legal Centre.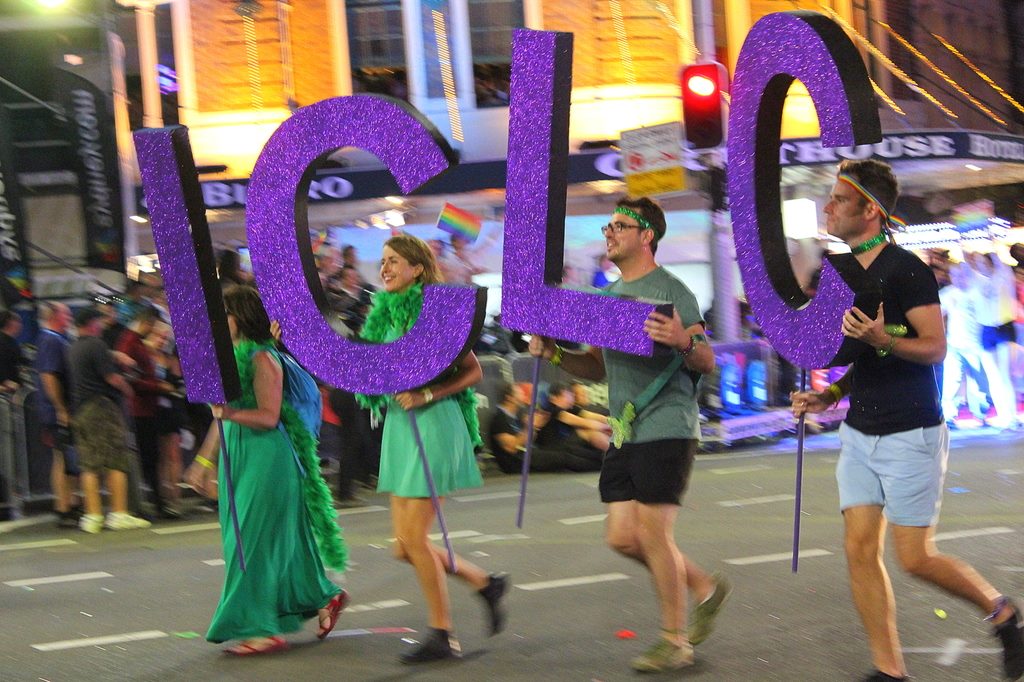 Inner City Legal Centre is based on unceded Gadigal Country, in the heart of Kings Cross. Our geographic catchment stretches across the centre of Sydney, to the city's eastern and northern suburbs, and the northern beaches.
Our diverse community
We're deeply embedded within the The Cross, a vibrant and diverse place, where we've had a long-lasting connection with the LGBTQI+ community, sex workers, and people using drugs or experiencing homelessness in the area. Unfortunately, discrimination, social stigma and economic inequality mean that many people in our community experience marginalisation.
In addition to free legal services for people who live in our local area, we run a few state-wide, specialist programs. We provide a service for LGBTQI+ people, which mainly focuses on domestic violence, same sex parenting, discrimination, and employment. Our Trans and Gender Diverse Legal Service helps people with applications to the Family Court, advice related to changing your name and updating documentation, and representation in discrimination, employment and criminal matters. We also run a specialised legal service for sex workers, working closely with the Sex Worker Outreach Project, a community-based peer education organisation. We advise sex workers on their legal rights and work with the community to address systemic injustice. Many of the issues sex workers experience are essentially employment issues relating to their place of work, and power imbalances exacerbated by the fact that most sex workers are women or gender diverse, and many come from immigrant or other diverse backgrounds.
Each year, we're involved in community events like Fair Play at Mardi Gras, where we provide on the spot advice to party goers if they are strip searched or hassled by police for minor drug offences. Our new Aboriginal Outreach Worker is helping us to strengthen the networks and relationships we have with local First Nations people and organisations.
We're also proud to run a Health Justice Partnership with Kirketon Road Centre, which was founded during the AIDS crisis in response to the lack of healthcare services for sex workers and injecting drug users. Anyone – even if you don't have a Medicare card – can drop into the clinic and receive a range of free healthcare services including counselling, methadone treatment, needle exchange, sexual health and HIV testing, and more. We work closely with the counsellors at Kirketon Road Centre to help them identify legal issues affecting people's social and economic wellbeing. If someone needs to go to court, is having a hard time with debt, emotionally struggling because they can't see their kids, or has any other legal issues, their doctor or counsellor can refer them to us. We work holistically alongside the clinic's social workers and medical teams to help resolve the legal issues the person is experiencing.
Fairer laws around sex work
Many of our law reform priorities focus on sex workers' rights. We believe that strengthening the rights of sex workers will make our communities fairer and will have a positive impact on all workers, in every industry.
The decriminalisation of sex work in New South Wales has had an immensely positive effect on workers' safety and wellbeing in the sex industry. However, many discriminatory practices still fly under the radar because sex work continues to be so stigmatised.
Consent by deception laws
One issue we're exploring is consent by deception laws. We've supported sex workers who've been tricked into providing sexual services to a client who has not paid them – even though the worker had only given consent on the condition that they would be paid. Another issue is a duplicitous practice some local councils use: hiring a private investigator to obtain sexual services from workers as evidence that businesses aren't complying with zoning and building application regulations. As Cameron Cox, Chief Executive Officer of the Sex Worker Outreach Project, has said, and in our view, such deception amounts to rape:
"I have sex on an understanding that I'm sleeping with a client, with someone who wants to have sex. If I knew they were a council worker or a PI [private investigator], I wouldn't have given my consent meaning they've had sex with me by fraud. In the ACT, they'd go to jail for rape if they did that. We see it as rape and I've had a number of very distressed sex workers call me and wonder if they've been a victim of it."
Discrimination in the banking industry and financial services
Our Sex Worker Legal Service regularly supports people who have had their money withheld or bank accounts frozen due to the discriminatory practices of financial institutions. Antiquated morality clauses in the service agreements of banks and online payment platforms means that sex workers can be regularly denied access to loans, credit cards, and EFTPOS machines. These morality clauses allow platforms to shut down sex workers' accounts without warning. This is a major employment rights and economic issue. It is also a form of gender discrimination: the vast majority of sex workers in Australia are women. Everyone has a right to access services, including financial services, on an equal basis. Strengthening the New South Wales Anti-Discrimination Act, the Sex Discrimination Act and the Fair Work Act would go a long way to protecting sex workers from this financial discrimination.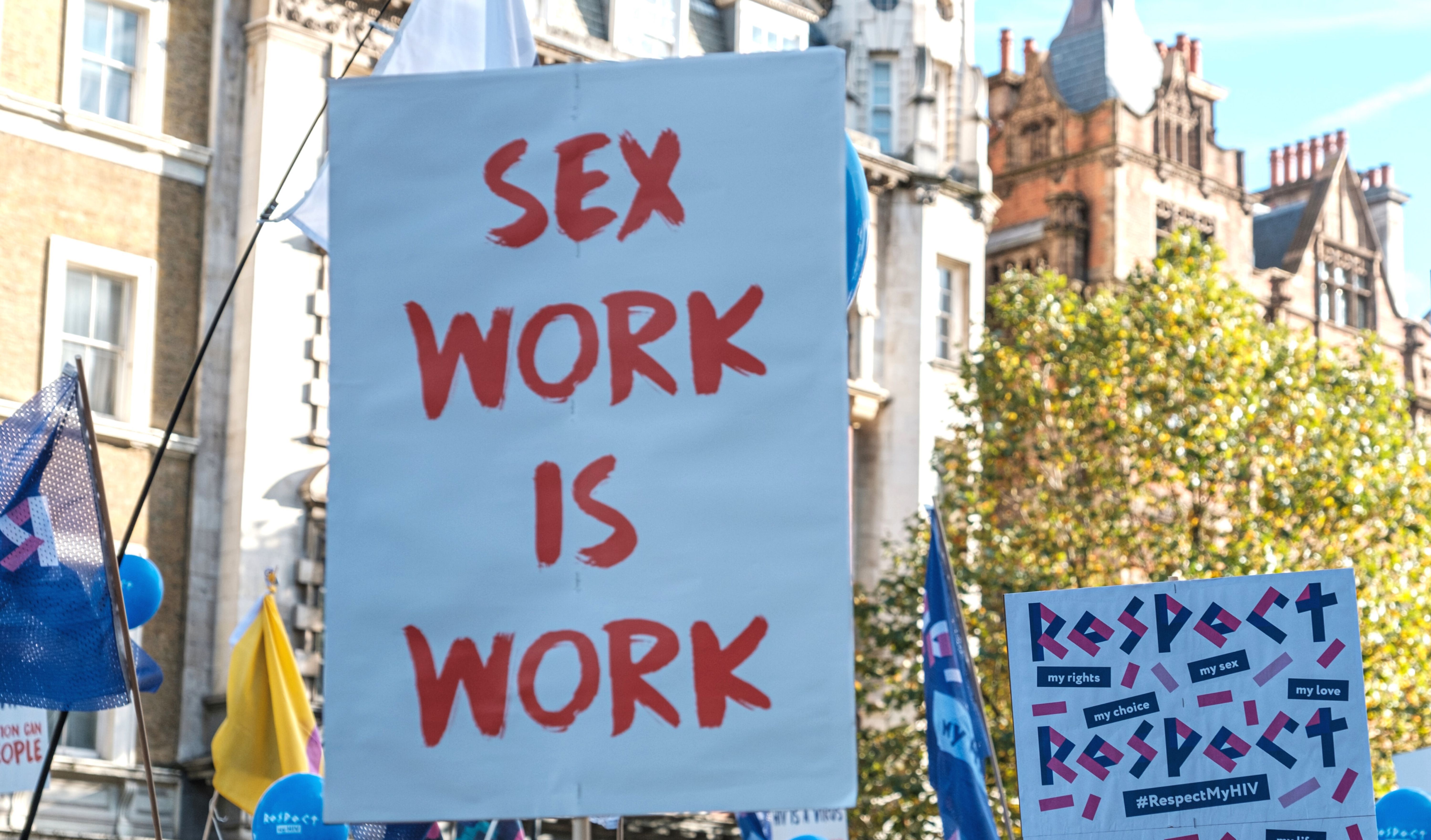 A fairer system for trans people
The New South Wales Registry of Births Deaths and Marriages makes it unreasonably difficult for trans and gender diverse people to update their birth certificates to accurately reflect their gender. Birth certificates are key identity documents, so this can have significant flow on effects in the rest of peoples' lives. Current legislation requires transgender people to have had a "sex affirmation procedure" in order to update the gender marker on their birth certificate: only certain forms of surgical "alteration" of "reproductive organs" meet the strict definition.
Requiring trans people to have medical intervention to affirm their gender is a highly limited and invasive legislative framework that is out-of-step with many trans peoples' experiences of their identity and gender expression. We'd like to remove these onerous medical-legal requirements, so that trans and gender diverse people can choose to represent their gender in their own terms.
A compassionate health-based approach to drug use
Many in our community who use drugs regularly bear the brunt of New South Wales' draconian drug laws. Drug use is a health issue and should be treated as such. Everyone should be able to access health care and support without fear of police intervention, of losing their job, or their home. To achieve this, the New South Wales Government should decriminalise the possession of drugs for personal use and invest in drug treatment and rehabilitation services instead. This would address some of the stigma, fear and secrecy around drug use and enable people who want them to access safe and timely health services to address or manage their drug use.
Our centre is located close to the Medically Supervised Injecting Centre, which has been operating for over a decade in Kings Cross. The centre is staffed by nurses and counsellors who support people who use drugs intravenously to do so safely and hygienically, to reduce the risks of injury and death. It's an incredible form of evidence-based harm-minimisation that is proven to save lives.
Police commonly strip search people in Kings Cross, including people who are known users of the safe injecting centre.
Police will often argue that they have "reasonable grounds" to conduct a strip search if a person is a known drug user. In our view, the suspicion that a person possesses drugs for personal use should not be considered a sufficient basis for a strip search, and the Law Enforcement (Police Powers) Act 2002 should be amended to reflect this. This would ensure that people can feel safe to access life-saving medical services, such as the injecting centre.
We support the recent calls made by the Public Interest Advocacy Centre to reform approaches to public space policing. More generally, we believe that quotas for proactive policing strategies, like strip searches or stop-and-searches, should be abolished. Strip searches are invasive, humiliating and degrading, particularly for people from communities the police routinely target, including people sleeping rough, First Nations people and people who use drugs.
Are you interested in progressive law reform?
Subscribe to our monthly newsletter, the Law Reform Bulletin, where we present analysis from community legal experts and advocate for progressive change. The Law Reform Bulletin also features updates in First Nations justice, groundbreaking research, and the ways that you can get involved in agitating for social justice in Australia.