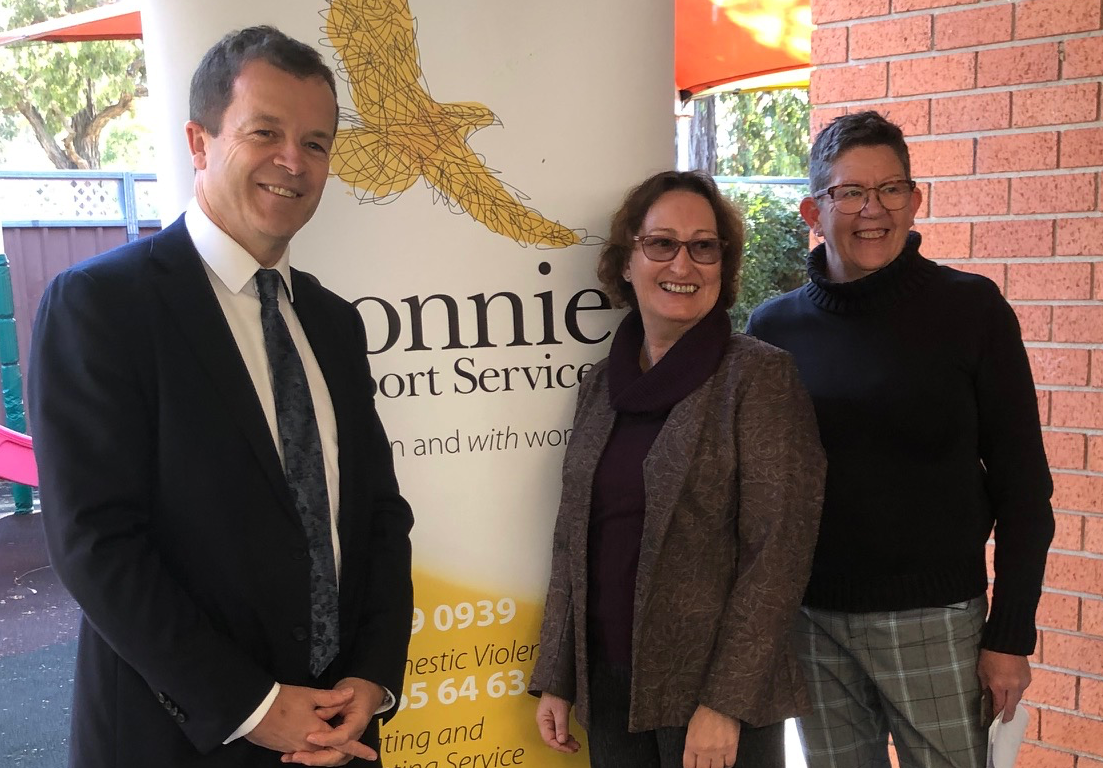 Women's Legal Service NSW recently launched Bonnie's Legal Outreach Service, a new legal support service for CALD (culturally and linguistically diverse) women in south-west Sydney. The service was officially launched by the NSW Attorney-General, the Hon Mark Speakman MP, pictured above with Helen Campbell OA (CEO, Women's Legal Service NSW) and Tracy Phillips (Executive Office, Bonnie's Support Services).
Every Thursday, Katrina Ironside, Senior Solicitor with Women's Legal Service NSW, heads for the office of Bonnie Women's Services in Canley Heights. Bonnie's provides accommodation, crisis and other support services to women escaping domestic violence in the Fairfield and Liverpool areas of south-west Sydney.
This is a richly diverse area, with nearly half the population born overseas. The over 2,000 women who accessed Bonnie's services last year came from 64 different countries and most speak a language other than English at home.
Katrina previously worked at the Immigration Advice and Rights Service, and is highly experienced in understanding the challenges CALD-disadvantaged women face in seeking access to justice and escape from domestic violence.
"Women may be socially isolated and experience language barriers, community pressure and limited knowledge of their rights under Australian law. For women in coercive relationships, cultural values and immigration status also contribute to making it more difficult to report or escape domestic violence", Katrina says.
"We can provide a safe and confidential free legal service holistically embedded with Bonnie's support service staff to provide the access to justice these women need".
On 23 August, Bonnie's Legal Outreach Service was formally opened by the Attorney-General, The Hon Mark Speakman MP.