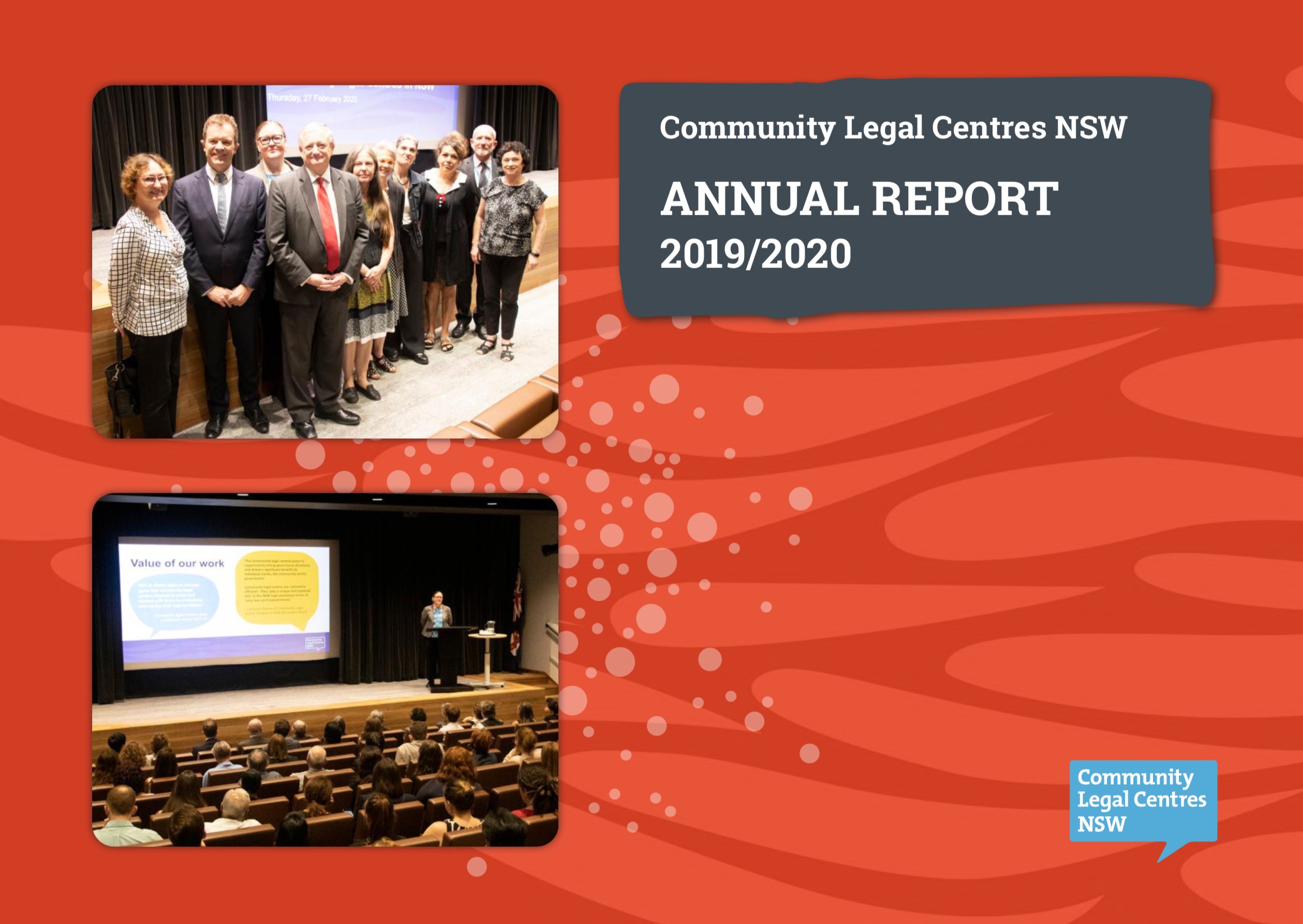 2019-20 was a year defined by crises, and the sector achieved so much amidst all of the challenges we've had to confront. You can read about the work we do, our impact, and the sector-wide response to COVID-19 and the bushfires crisis in this year's annual report. 
Highlights: 2019-2020
Our member centres supported 53,757 people across the state, mostly people experiencing financial hardship, social disadvantage, domestic or family violence or discrimination.
Following a strategic review of priorities, our advocacy for progressive law reform has been reoriented to have a much greater focus on justice for First Nations peoples.
Our centres in the worst bushfire-impacted areas did an incredible job responding to the emergency needs of their local communities.
We took our clients' stories and our calls for change right into the offices of our elected representatives with a massive roadshow event at Parliament house.
Centres were at the forefront of a massive community sector response to COVID-19 related need, and we supported members to document emerging legal need and deliver a coordinated response to demand.
We effectively managed the rapid shift to remote operation and supported many other centres to do the same.
For a digital copy of the annual report, click here.