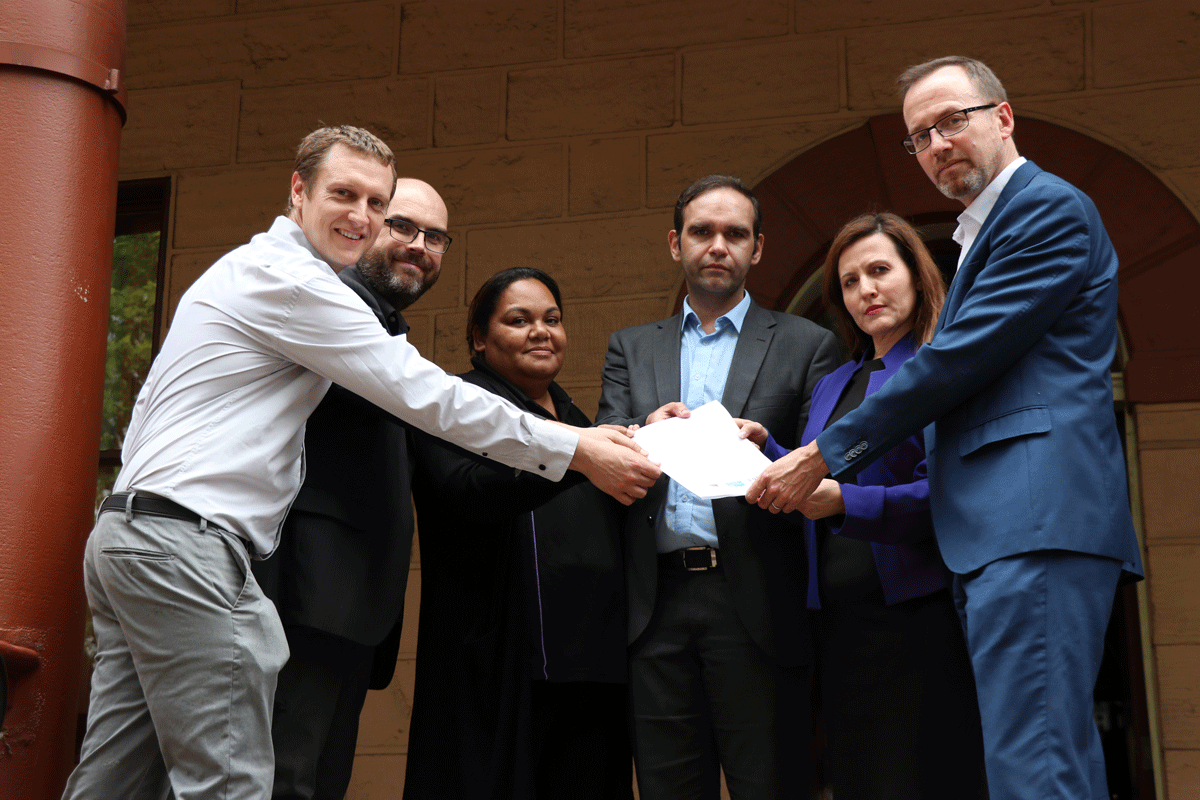 On Wednesday, we delivered an open letter to NSW Parliament calling on NSW Premier Gladys Berejiklian to reconsider proposed forced adoption laws currently before parliament. 64 organisations and over 1,100 people have signed the letter and you were among the signatories (since then, the signatories tally is now over 1,600). 
The letter was read out and tabled during the Upper House debate yesterday afternoon.
'In the space of a few days 1,106 people, along with all the Indigenous organisations, have indicated that they believe this is being rushed. … We are pleading, along with the community, that the legislation be referred to the social issues committee.'  
Peter Primrose, NSW Labor 
'More than 1,000 names of individuals and organisations have been added to the list. … [On] the list were countless individuals who work in this area and who know, from experience, what these kinds of legal changes do. There is name after name on this list of people who support this letter—an academic, a mum who had her child stolen, a social service worker. They are united in saying to this Parliament, "Don't do this."' 
David Shoebridge, Greens NSW
The Bill was debated in the NSW Upper House most of Wednesday. Despite the best efforts of Labor and Greens MPs, we were unsuccessful in getting any amendments through, or in getting the legislation sent to a committee.
The past few weeks has seen a flurry of advocacy and outrage about these reforms: public rallies, a variety of media coverage, meetings with MPs from across the whole political spectrum, as well as the Department. People have thrown everything at stopping these laws. If we aren't successful next week, it will be a sad sign that the government is out of touch with people and communities in NSW.
Minister Goward is ignoring the community's voice.
Next Tuesday is crunch time, when these dangerous laws will be debated in the lower house. The struggle isn't over yet.
What you can do
Contact the NSW Premier directly, via this online contact form. The Minister can also be contacted here.
Email and call your local MP and ask them to oppose these laws. You can find your electorate here. And then your local MP here.
We're still taking signatures on the open letter until Tuesday morning, when we'll send it again to lower house MPs.
Engage with our partners in creating the open letter, AbSec – NSW Child, Family and Community Peak Aboriginal Corporation and support their ongoing campaigning against these laws.
Come along to NSW Parliament on Tuesday afternoon for a vigil, standing in solidarity with the community while the Bills are debated in parliament. Details here.
Resources to support your advocacy